Monsoon Production Services, where a distinctive and collaborative team converges, bringing together an array of skills.
Established in 2010, Monsoon Production Services emerged with a singular mission: Revitalize Arizona, particularly Tucson, as a hub for film and television production.
With an extensive lineage of A-list film industry involvement spanning generations, our group embodies authentic troubleshooters bonded by a familial camaraderie. Fueled by Monsoon's profound expertise, unwavering professionalism, and genuine ethos, we possess the capability to shepherd your projects from inception to realization. Our streamlined approach offers cutting-edge solutions to our clients, ensuring a seamless and straightforward experience.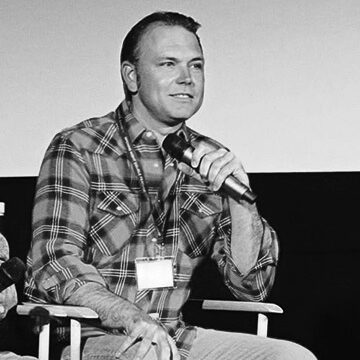 A MESSAGE FROM OUR FOUNDER
"We thrive on the philosophy that when faced with uncertainty, we seek expertise. Our solutions are boundless, achieved with integrity towards our team, financial prudence, and a steadfast commitment to our artistic vision."
Our survival is rooted in our unwavering determination, while our flourishing stems from our boundless passion for the craft…
Monsoon Production Services stands as an Arizona-based hub for digital motion picture rentals and comprehensive production solutions. Our journey began in 2010, ignited by the vision of founder Justin Kreinbrink. With a career spanning multiple decades, Justin's immersion in the industry commenced at a tender age – 15 – as a production assistant on the acclaimed Academy Award-winning film, Braveheart.
Across the years, Justin's roles have encompassed diverse facets of the cinematic realm, including stints as a stunt performer, actor, director, and producer. He has lent his talents to an array of noteworthy projects, crafting features and commercials for esteemed A-list clientele. Noteworthy names such as Netflix, HBO, NBC, and CBS have all benefited from his expertise, resulting in a portfolio that boasts household brand names, beloved shows, and prominent channels.
Monsoon Production Services was born from Justin's ambition to accomplish a straightforward yet profound goal: to rekindle Arizona and the entire southwestern region as a haven for film and television production.